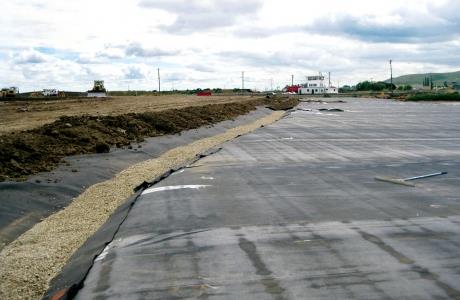 Location: CA, USA
Product: COLETANCHE® ES2
Surface: 63 632 m² / 685 000 ft²
Installation date: 2012
The landfill is located adjacent to Suisun Bay north of Concord, California. It covers 5 hectares (12 acres) and forms an asymmetric mound that reaches a maximum elevation of slightly more than 3m above mean sea level (MSL) near its eastern edge along an access road. The western half of the landfill is at an elevation of 1 to 1.5m above MSL.
A tidal wetland surrounds the landfill from north, west, and south. The landfill contains an estimated 95,000–105,000m3 of municipal waste and cover soil. In addition to a sharp break in slope, the boundary is also clearly defined by the edge of water near the toe of the slope. Terrestrial plant life extends only to the edge of the water.
Based on the topographic evaluation, the waste was estimated at up to 3m thick.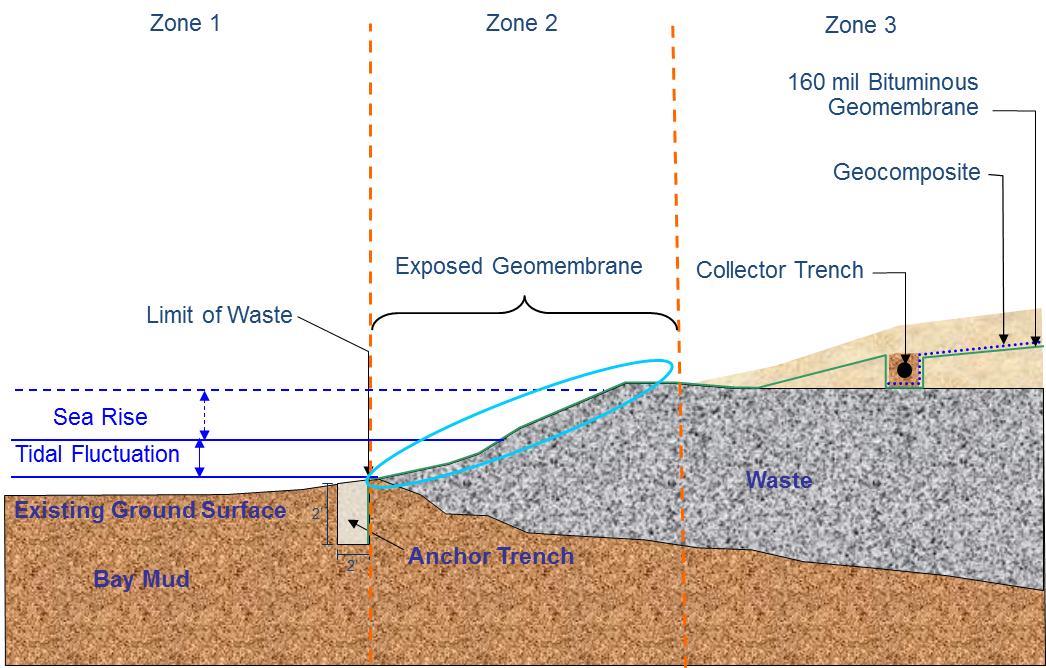 REASONS OF CHOICE
The COLETANCHE® geomembrane in this project promotes:
Long life expectancy
Full footprint of the waste mass covered.
No wetland encroachment.
Use of the available on-site soil.
No additional imported soil needed.
Minimized settlement and lateral spreading.
Reduced risk of cracks in cover.
Minimized tensile stresses in geosynthetics.
Minimized traffic disruptions in neighborhoods by eliminating 1,350 truck round-trips.
Protected wetland from sediment contamination (cover soil).
Accommodated tidal fluctuation and the effect of rising sea level with no potential damage to cover.