A waterproof bituminous geomembrane
An outstandingly long-lasting resistance whether underground or in open-air.
It is compatible with asphalt, tarmac, concrete and may be easily used in conjunction with these materials.
It is used for the storage of drinking water (irrigation, fish-farming…).
It is naturally impermeable to gas (including radon) and remarkably resistant to chemical and biological agents.
It has a high friction angle allowing good grip of covering soil.
Its elasticity and viscosity ensure optimal adaptability to changes in the structure of the ground such as seismic movements, differential settlements…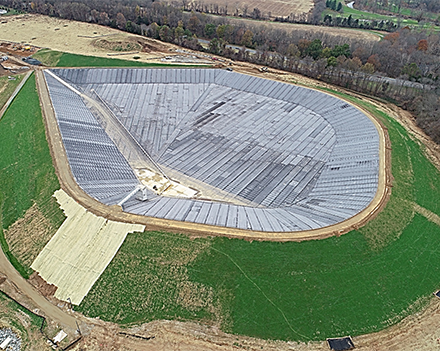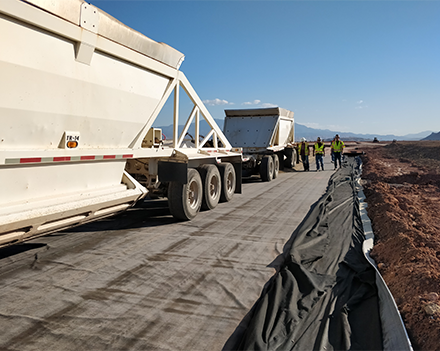 A multi - purpose product
It can be used all over the world under all climates even at very low temperatures.
High surface mass and density prevent wind uplift.
It can be used and sealed under water (waterproofing of canals).
The number of weldings is reduced thanks to large 5.1 meter wide rolls.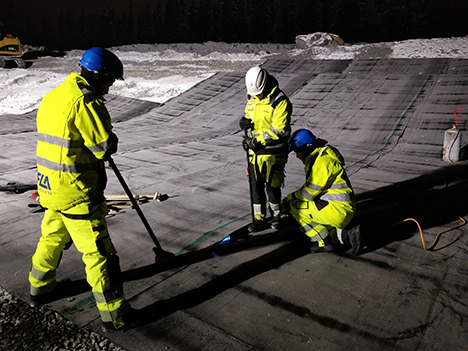 High mechanical performances
Highly resistant to tearing, puncturing and to hydrostatic pressure (it can be directly laid on natural substrates or standard embankments) and may be safely covered by large stones without being damaged.
Very high dimensional stability. Low thermal expansion prevents problematic wrinkles during installation.
The membrane can stretch without loss of impermeability.