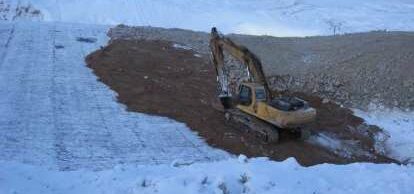 Location: Russia
Product: COLETANCHE® ES3
Surface: 128,500 m² / 1,380,000 ft²
Installation date: 2007 to 2018
The Kupol deposit is located in the northwest part of the Anadyr marches on the boundary between the Anadyr and Bilibino Regions in the Chukotka Autonomous Okrug. The total distance between the Kupol and Bilibino the nearest major city, is approximately 200 kilometres. The climate of the region around the Kupol site is extremely severe, consisting of long and cold winters (8 to 8.5 months), overcast weather, and short summer periods (2.5 months). The average annual temperature is -13°C (8.5°F), ranging from -58°C (-72°F) to 33°C (91°F).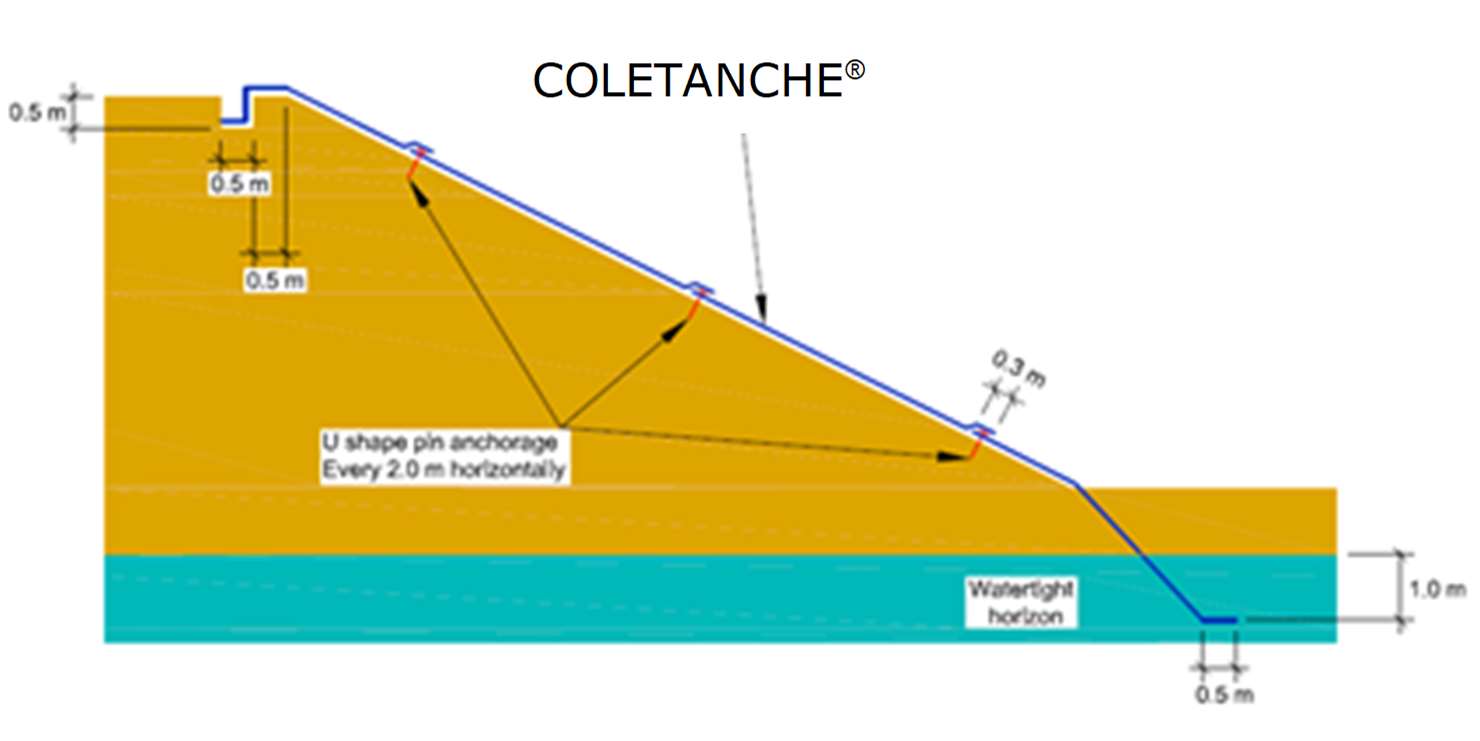 REASONS OF CHOICE
The COLETANCHE® geomembrane in this project promotes:
Installation in extreme weather conditions (rainfall, wind, cold temperatures down to -40°C or -40°F)
A wider range of materials to be used for the liner bedding and cover zones
Easy to install and to repair
High resistance to puncture and tearing
Excellent friction angle for slope installation (34°)
Long life expectancy.