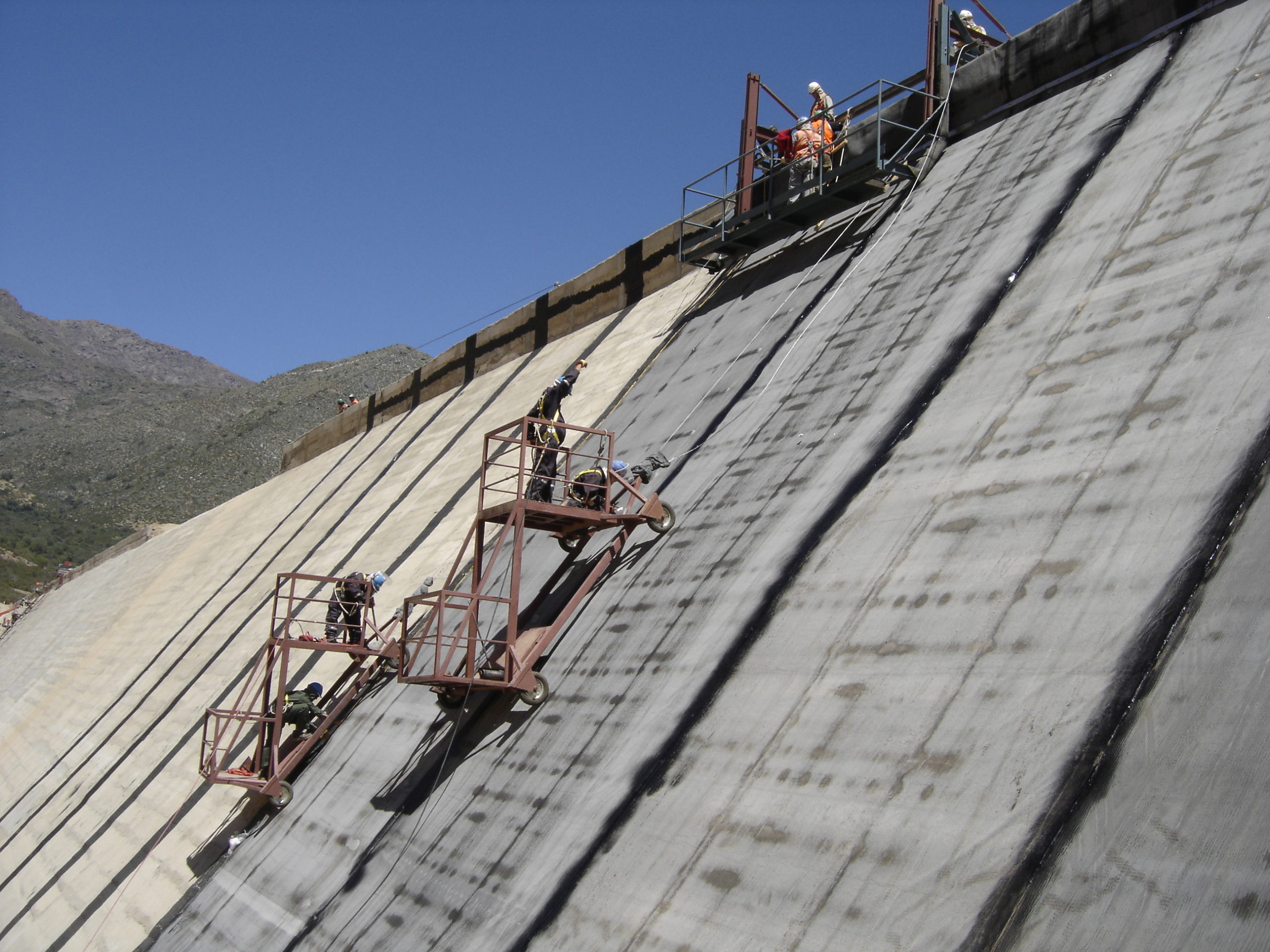 Type: dam
Localisation: El Mauro, Chile
Surface: 10000 m²
Product: ES3
Date: 2006
The dam is a 23 m high, roller-compacted concrete dam with a water supply capacity close to 600,000 m3. It is located in a region with an altitude of approximately 1,000 m and a temperature range between –5 and 25°C. Built for the purpose of controlling and supplying water as required for agricultural activities, this dam contains both a BGM and an LLDPE, which were used to ensure a waterproof upstream face and to prevent underground seepage.
The cut-off trench was excavated down to the weathered bedrock, found at a depth of 15 m under the dam foundation.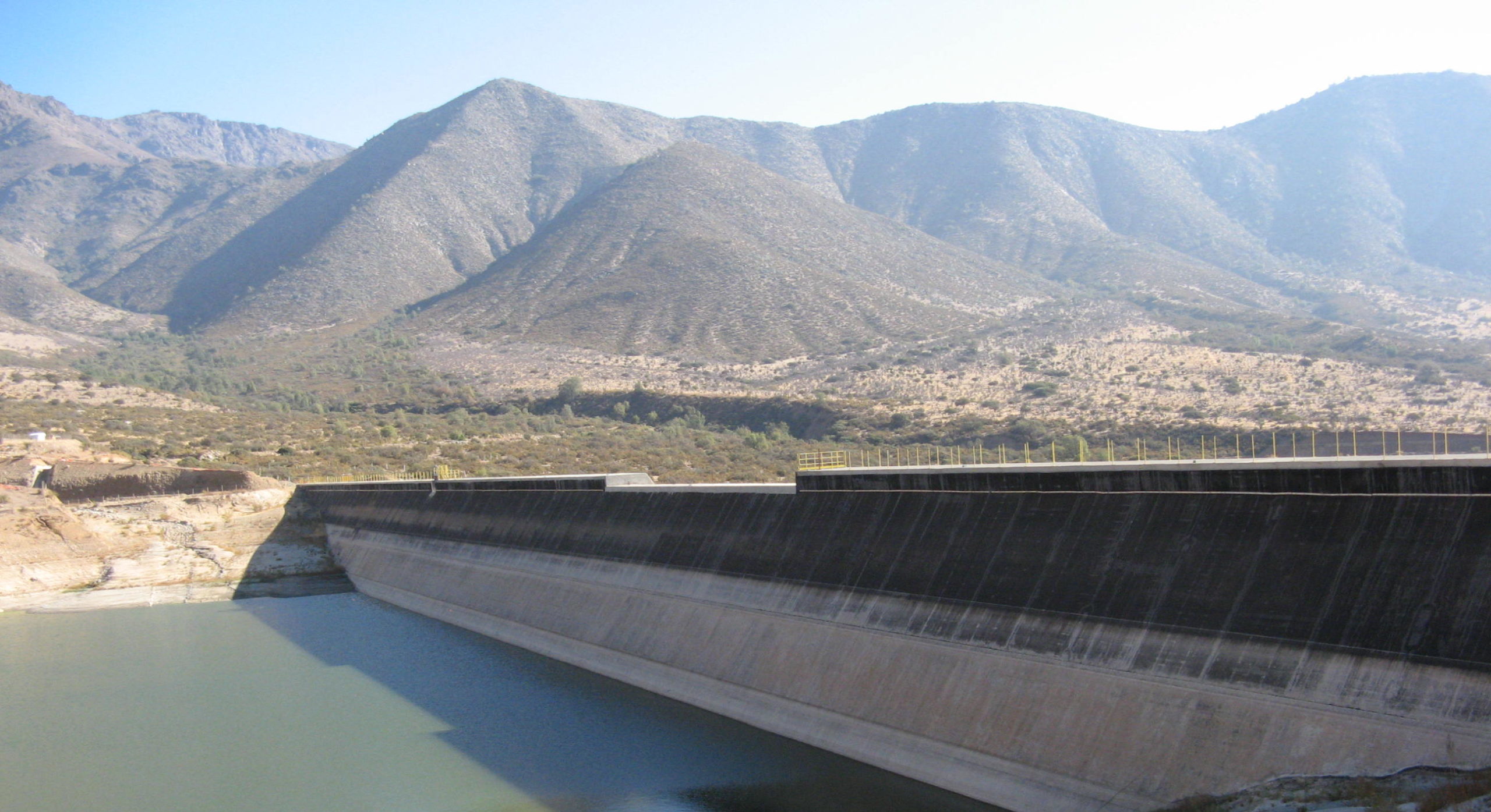 The COLETANCHE geomembrane in this project, promotes:
No specialty installer needed, can be done by local workers
High puncture resistance
Excellent friction angle for slope installation (34 degree)
Excellent weathering resistance even when exposed
Long life expectancy
No time and weather constraint because the insallation is possible in extreme weather conditions (rainfall, wind, hot and cold temperature).
Resistant to UV rays
The COLETANCHE geomembrane shows the waterproofing versatility in cases of earth dams with gentle slopes and concrete dams with sub vertical slopes.
The joints between the COLETANCHE panels ensure an additional advantage over other types of geomembranes. As previously described, the joints were welded at a high temperature provided by a simple gas torch. No special equipment was required, turning the installation of COLETANCHE® panels into an easily controlled operation.