COLETANCHE® GC is a waterproofing system using a bituminous geomembrane for underground works, under the Technical Assessments from the CETU (n° 15-001). It allows eliminating the risk of infiltration of natural ground water into underground structures: cut and cover trenches, vaulted works …
COLETANCHE GC : waterproofing, protection and sustainability of cut and cover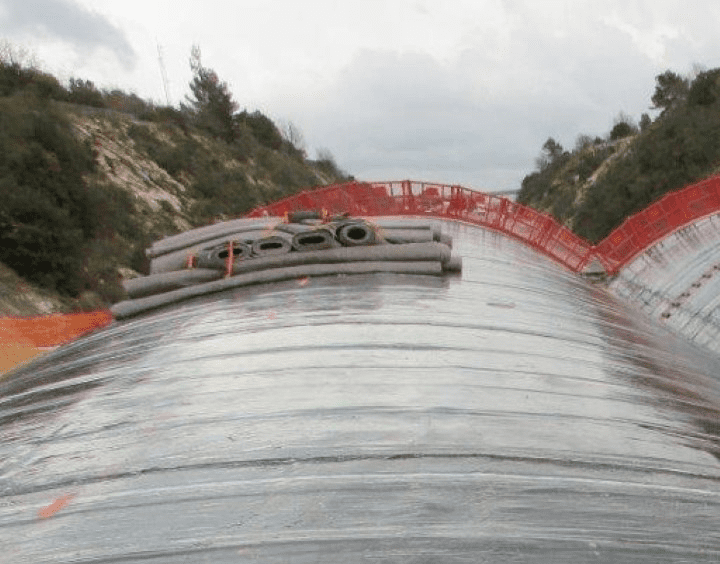 Underground works are defined as follow:
Cut and cover trenches,
Partially covered shafts,
Structures under platforms, for roads, highways and railways (cf.: Tunnels et Ouvrages souterrains n°168 de novembre/décembre 2001),
Underground Civil Engineering works, train stations, storage structures, technical facilities and car parks, whenever they are not within the bounds of a surface work, having the legal title of a building.
A full system for an optimal protection
The COLETANCHE® GC waterproofing system shall consist of:
A single layer waterproofing system: prefabricated geomembrane COLETANCHE® ES2,
A partitioning system ,
Geotextiles that are not part of the COLETANCHE® GC system. Their characteristics shall comply with the CETU Technical Specifications related to bituminous geomembrane waterproofing systems.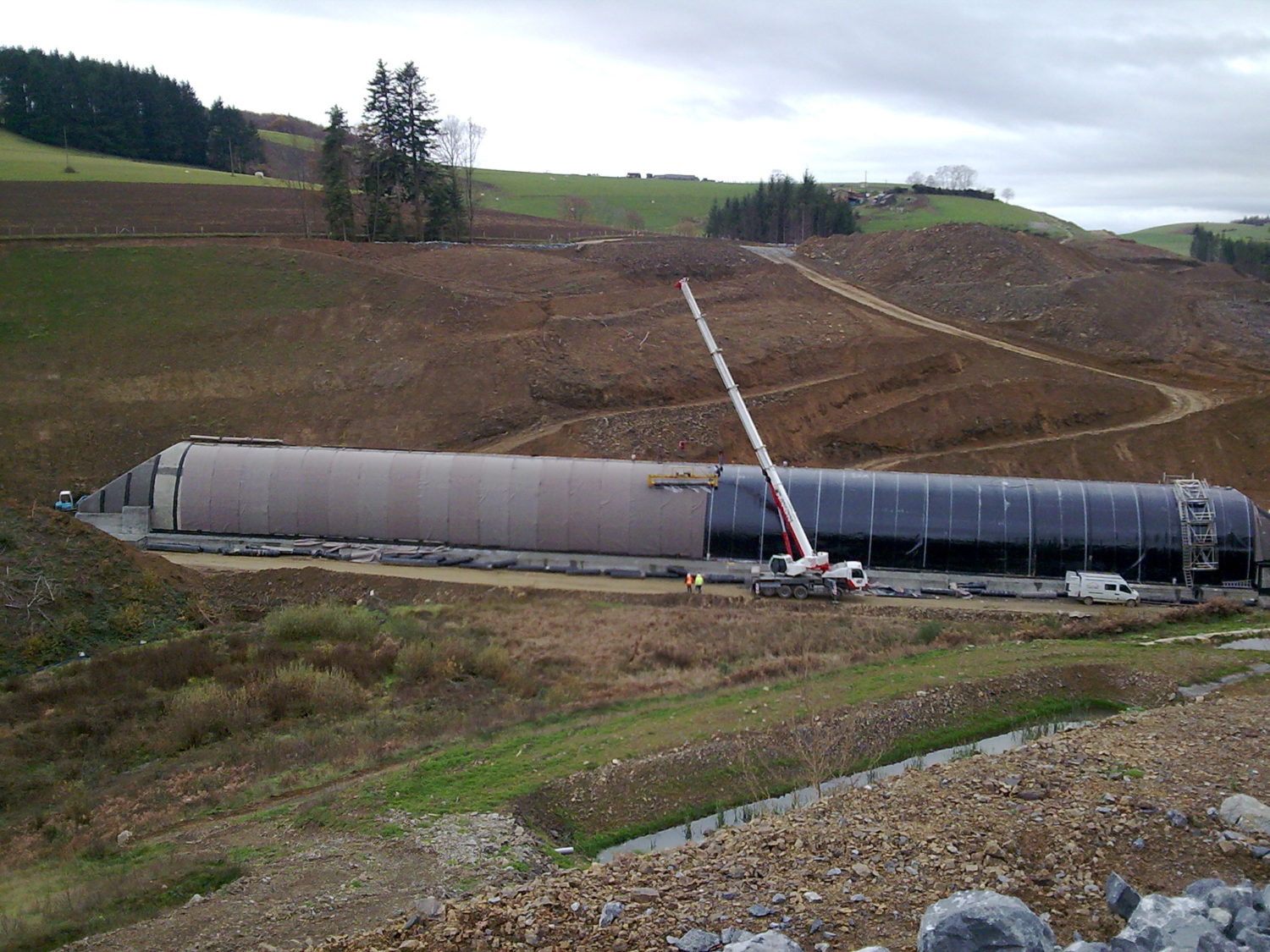 Main applications
COLETANCHE® GC can be used on concrete structures to waterproof backfilled underground works, without limited boundaries: cut and cover trenches, tunnel caps… It can also be used on tunnel extrados of rectangular or vaulted structures.
Installation
The geomembrane is laid perpendicularly to the structure from upstream to downstream. It is then loose laid on a protective geotextile installed on the concrete subgrade. COLETANCHE® is welded on seams with a minimum overlap of 20 cm (8 in). A geotextile is installed on top to protect prior to backfilling.
ADVANTAGES
Long-lasting and safety
COLETANCHE® geomembrane is very flexible and adaptable to the various structures shapes without creating stress at joints or details, guarantying a robust and durable seal of the entire project.
Easy to install
COLETANCHE® is not suffering from thermal expansion, it always remains in contact with the subgrade. The absence of wrinkle allows installation and backfill anytime in the day and in every season.
Resistance to constraints
High resistance to stress cracking, dynamic and static puncture and high and low temperatures.