More environmentally friendly about CO2 emissions than incineration, the storage of final waste (dangerous or not) is becoming an increasingly popular solution in Australia for managing waste and is sometimes (for some mining and final wastes…) the only technical solution. From this perspective, the many properties of COLETANCHE® bituminous geomembrane make it a valuable partner in environmental protection. COLETANCHE® solid waste containment solutions ensure long-lasting protection of soil and groundwater from pollution by preventing the infiltration of rainwater on a permanent basis.
Over 30 years of expertise, outstanding durability
The analysis of the geomembranes used in capping allows us to demonstrate COLETANCHE®'s excellent durability over time, which is superior to long-life rubbish. The "SUNE" ("La Hague low and intermediate-level radioactive waste centre") landfill in Normandy (France) has been in operation since 1981. Since 1992, the secondary containment layer with COLETANCHE® geomembrane at the SUNE has been inspected frequently. The results of samples analysed show that the geomembrane has not suffered any degradation. After ageing, the mechanical characteristics (traction, permeability, puncture resistance, elongation) of COLETANCHE® remained identical and show no signs of degradation since it was installed.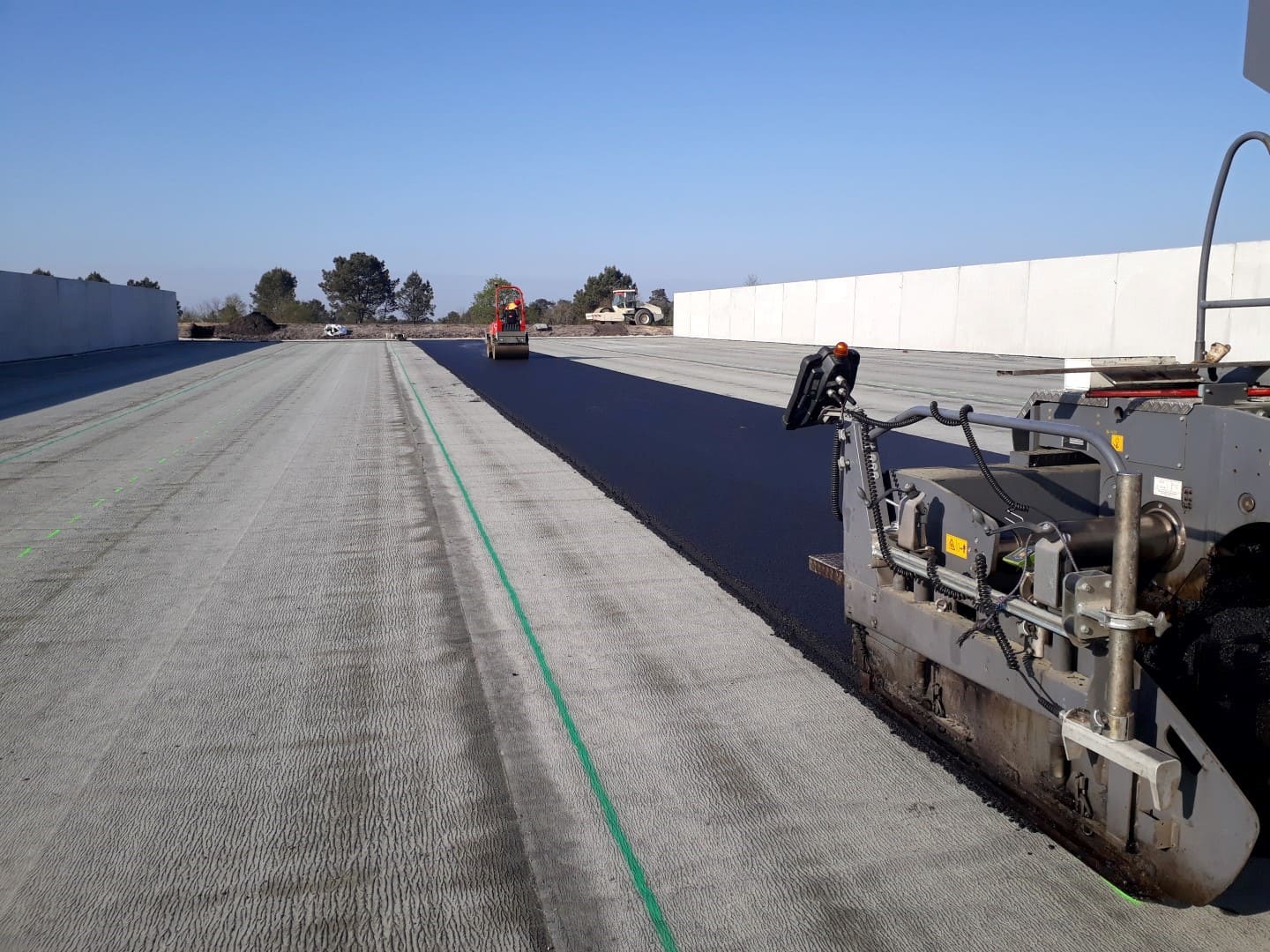 Projects that can be carried out in all conditions, deadlines met
The COLETANCHE® geomembrane can be welded to any type of material (concrete, steel, rigid PVC, etc.), guaranteeing a perfect watertight seal. The connection can also be made by mechanical fixing. Easy to install, it can also be laid in extreme weather conditions, limiting projects interruptions.
Optimum and safe mechanical properties
Higher angle of friction than polymeric geomembranes
Laboratory tests using the inclined plane method, it was possible to determine the friction angle of loads of various materials on COLETANCHE®. The friction angle measured for topsoil is 34° meaning that COLETANCHE® does not require the use of a geogrid. With this angle of friction, COLETANCHE® does not need a geogrid.
Excellent puncture resistance by aggregate
COLETANCHE® has unique advantages.
It has a high mechanical resistance to tearing. Not only can it be laid on natural substrates, it can also be safely covered with standard embankments and large elements.
For example, the storage ashes and rocks in mining operations is safely possible. Studies have shown that a bituminous geomembrane has 4 to 5 times fewer defects per hectare than a polymeric geomembrane, which is more fragile due to the lack of reinforcement.
Elongation: very good resistance to differential settlement
A polymeric geomembrane maintains its mechanical properties up to 12% elongation. Beyond this, there is a change from an elastic state to a plastic one. In comparison, COLETANCHE® geomembrane holds its mechanical values up to 35% elongation.
COLETANCHE® is resistant to the chemical action of most leachates. Consult us to test the compatibility of your products with our geomembrane.