Railroads
Some precautions need to be taken with ballasted rail tracks in order to prevent:
upward migration of fine particles into the ballast,
diminished bearing capacity of clay soils,
creation of voids (gypsum) caused by the dissolution of soils by rainwater.
The use of COLETANCHE® ES4 (which is a thick bituminous geomembrane) under the ballast is particularly recommended during construction and maintenance of rail tracks.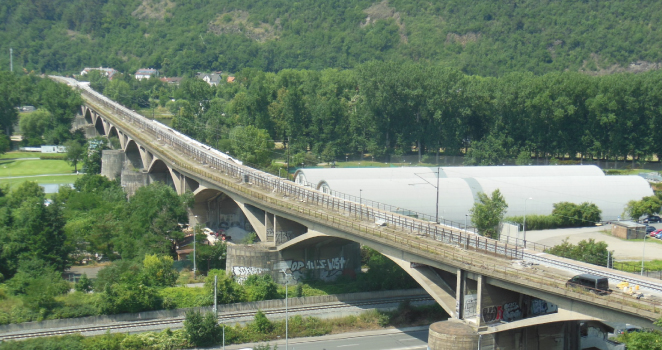 Airports runways
Stabilisation of airport runways
The use of COLETANCHE on an airport runway makes it possible to create a waterproof barrier over water-sensitive soils to maintain the physical and mechanical properties of the runway, whatever the weather conditions: rain, snow, sun, hot or cold temperatures.
The composite structure of COLETANCHE geomembranes, thanks to its reinforced geotextile also offers high resistance to aggregate puncture.