Capricorn Copper takes innovative approach to site rehabilitation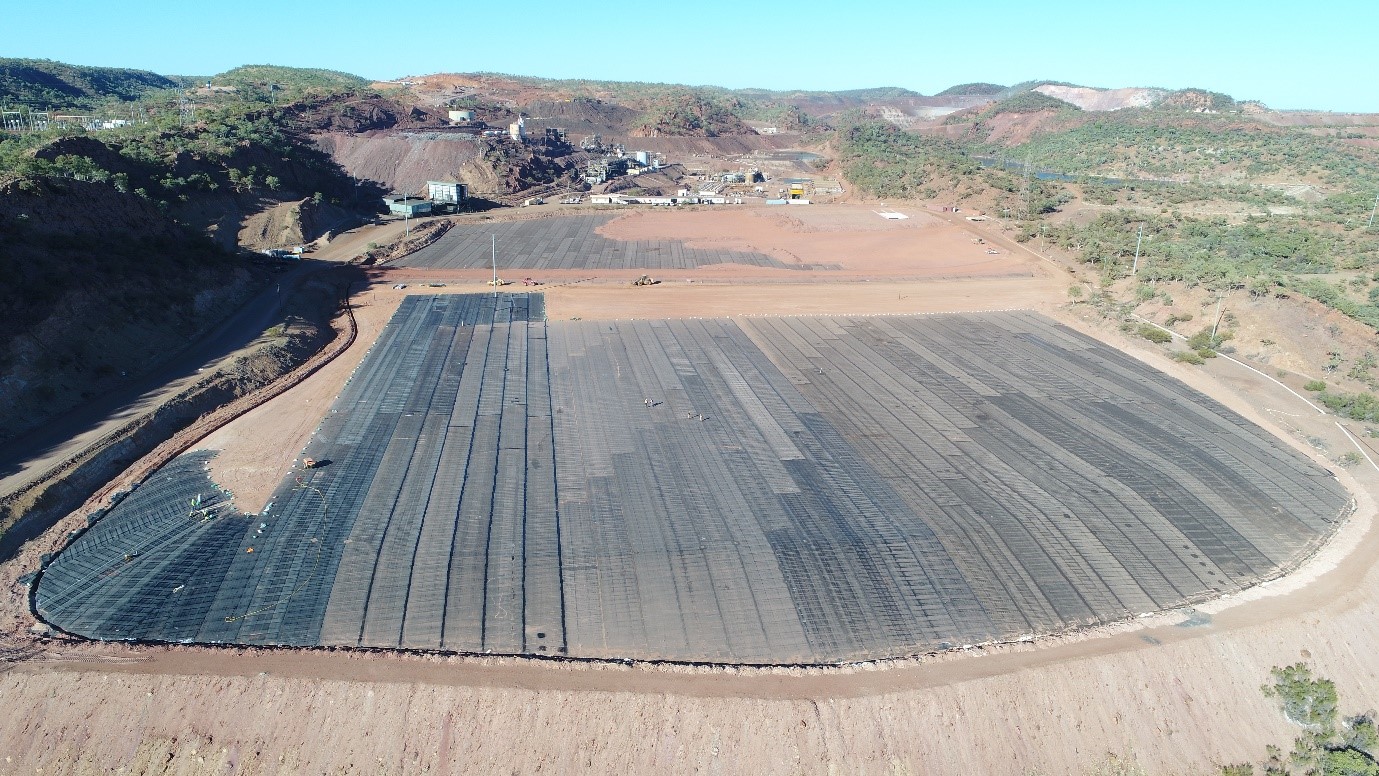 Product: Coletanche ES2
Quantity: 133 000 m²
Purpose: Environmental rehabilitation of a mine, old dam
August 2019: tailings dam's cover in Capricorn Copper mine (Australia)
Coletanche was the first choice for the Capricorn Copper mine's rehabilitation, to cap the 14th ha of a former tailings dam and a heap leach pad.
Capricorn Copper faced to environmental issues caused by the mine's exploitation. The purpose of this rehabilitation was to offer a second life to this space thanks to revegetation.
Coletanche's association with a meter of growth medium (soil and crushed rock) has a lifespan of 1000 years, according to Capricorn Copper chief executive officer Brett Fletcher (source).
The pioneering use of the Coletanche bituminous geotextile liner on this type of site will not only bring environmental rehabilitation but is also an alternative to the traditionally clay cap that implies to find and transport about 100 000 tons of clay.
Coletanche's advantages for this project are:
Long term durability,
Ease of installation, so local labor was mobilized instead of a specialized subcontractor. "We are using all local contractors", said Brett Fletcher.
Cost: less expensive than a clay cap solution which implies more transport and human resources.