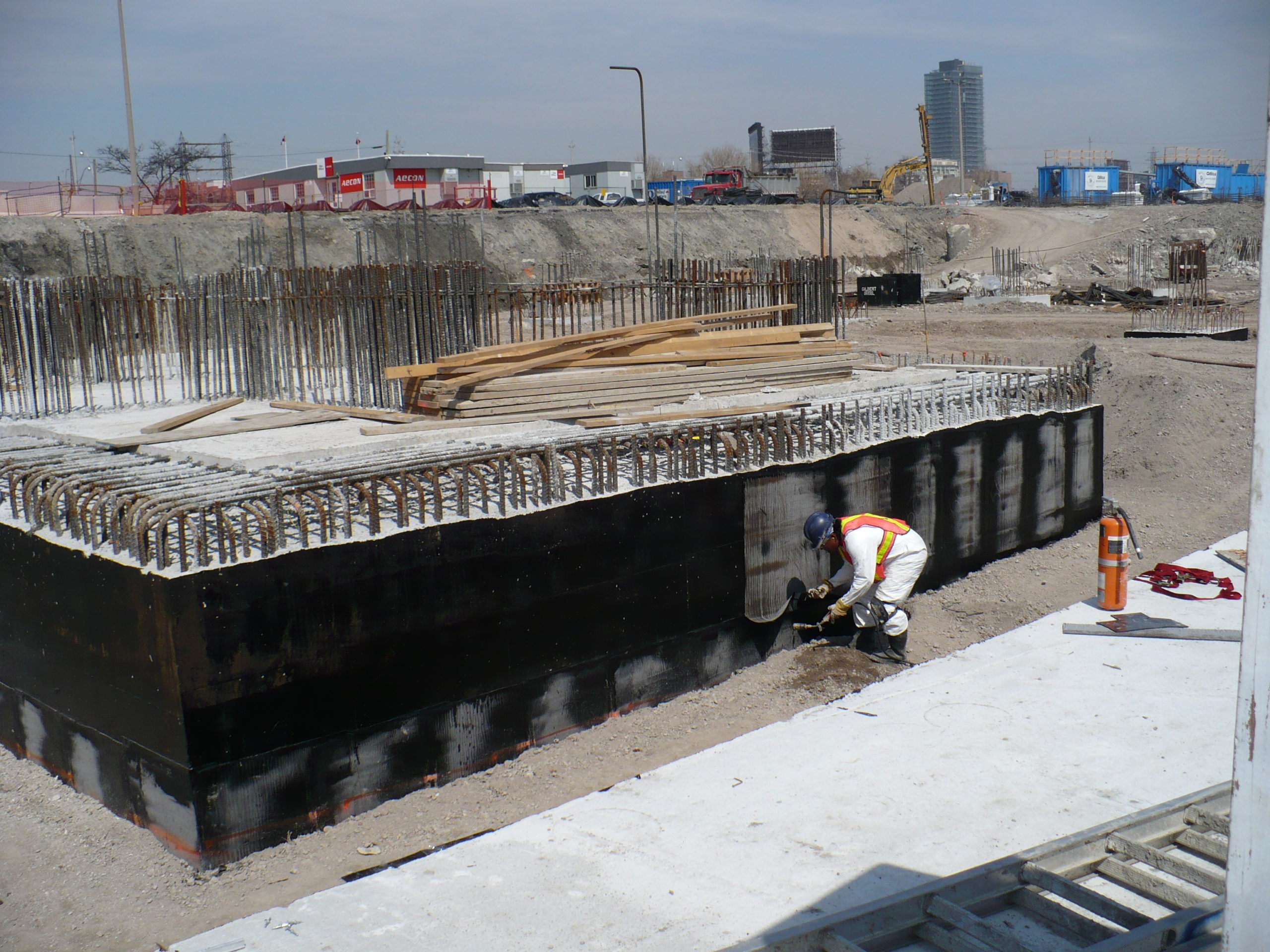 Description: biogas barrier
Localisation: Toronto (Canada)
Surface: 13 260 m²
Product: COLETANCHE® ES3
Installation: august 2008
This foundation building envelope application is for waterproofing and vapour proofing.  The site is located feet from Lake Ontario, and built on contaminated soil, with the presence of volatile organic solvents. A structural slab was poured directly on the membrane. Complete QA/QC was done for the entire membrane application.
Advantages of Coletanche for this project:
No specialty installer needed, can be done by local workers
Easy to install and to repair
High puncture resistance
Easy to weld or bond with concrete and other penetrations when exposed and under water
Excellent friction angle for slope installation
Excellent weathering resistance even when exposed
Long life expectancy
Resistance against chemical product, biological agents, and oxidation