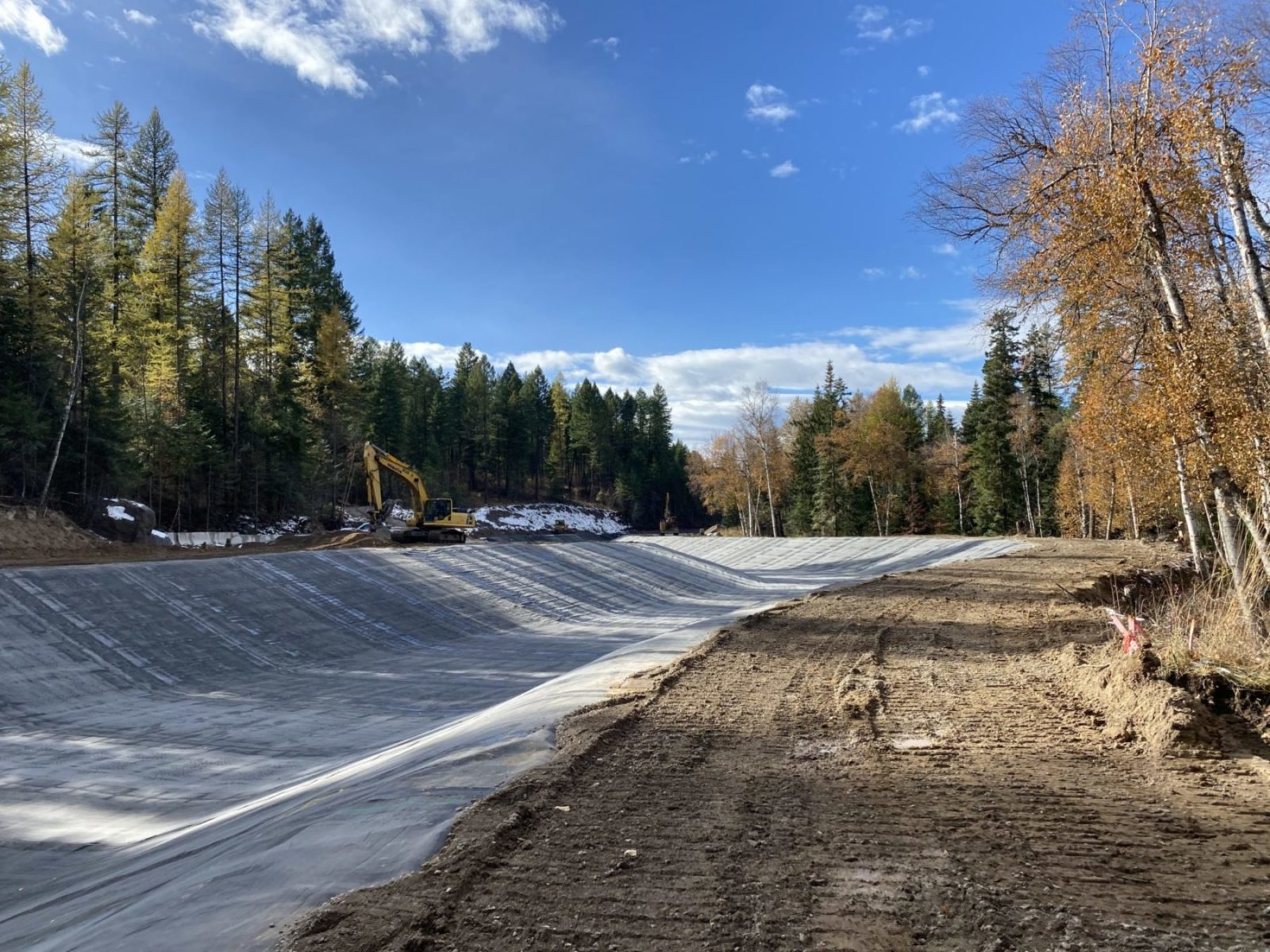 Type: canal waterproofing
Localisation: Swan River in Flathead County, Montana, USA
Surface: 25 000 m²
Product: COLETANCHE ES2 et ES3
The Big Fork, MT canal lining on the Swan River (Montana, USA) is a hydro producing project providing electricity for the region.
His waterproofing renovation was realized in 2 phases, to install 25 000m² of COLETANCHE:
The phase 1 in 2018 used 2,000 sq. m. of ES3 and 6,000 sq. m. of ES2, installed in 5 days.
The phase 2, in November 2020 used 17,000 sq. m of ES2, installed in 10 days.