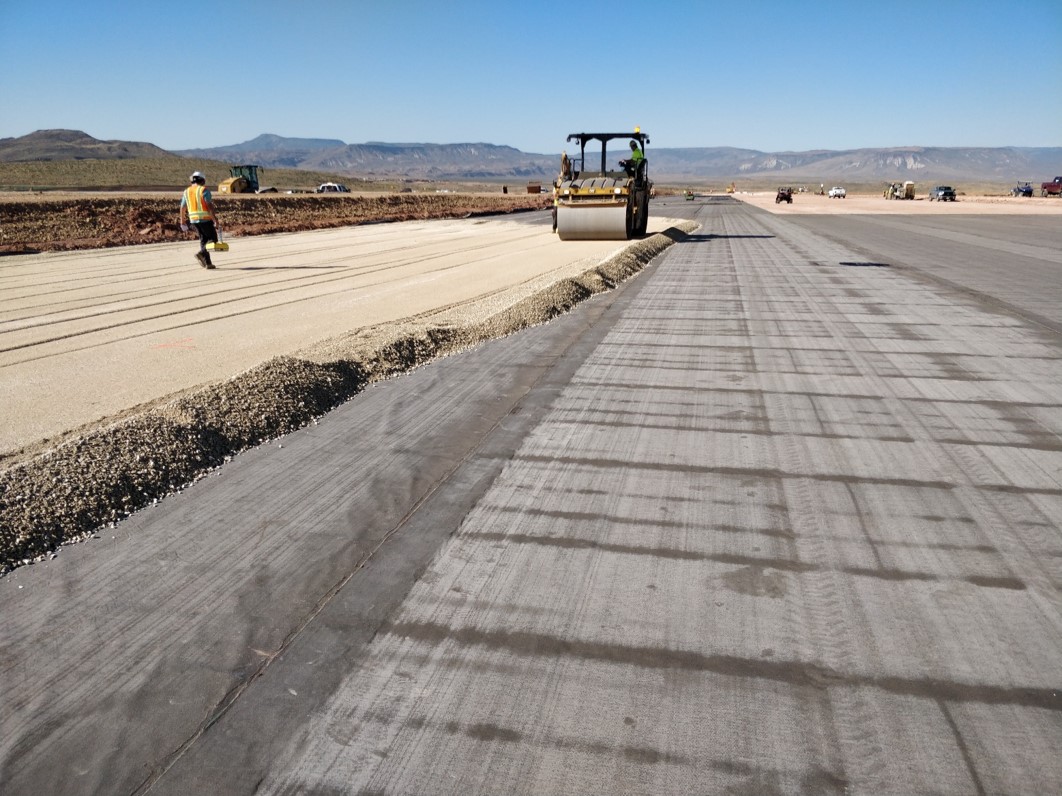 Surface: 335,000 m²
Localisation: St Georges Airport (USA)
Date : june 2019
When the Saint George Regional airport first opened in 2011, it was said the runway would last 20 years. It only lasted eight. The region's infamous "blue clay" soil underneath the concrete shifted the runway, making it unsafe for airplanes to use.
Many companies and manufacturers were contracted to excavate and rebuild 1,646 m. of the runway. Crews dug down 5,20 m in a trench a few 30 m wide to remove the blue clay and other expansive materials. Then, they began to fill the trench with new material and a geomembrane.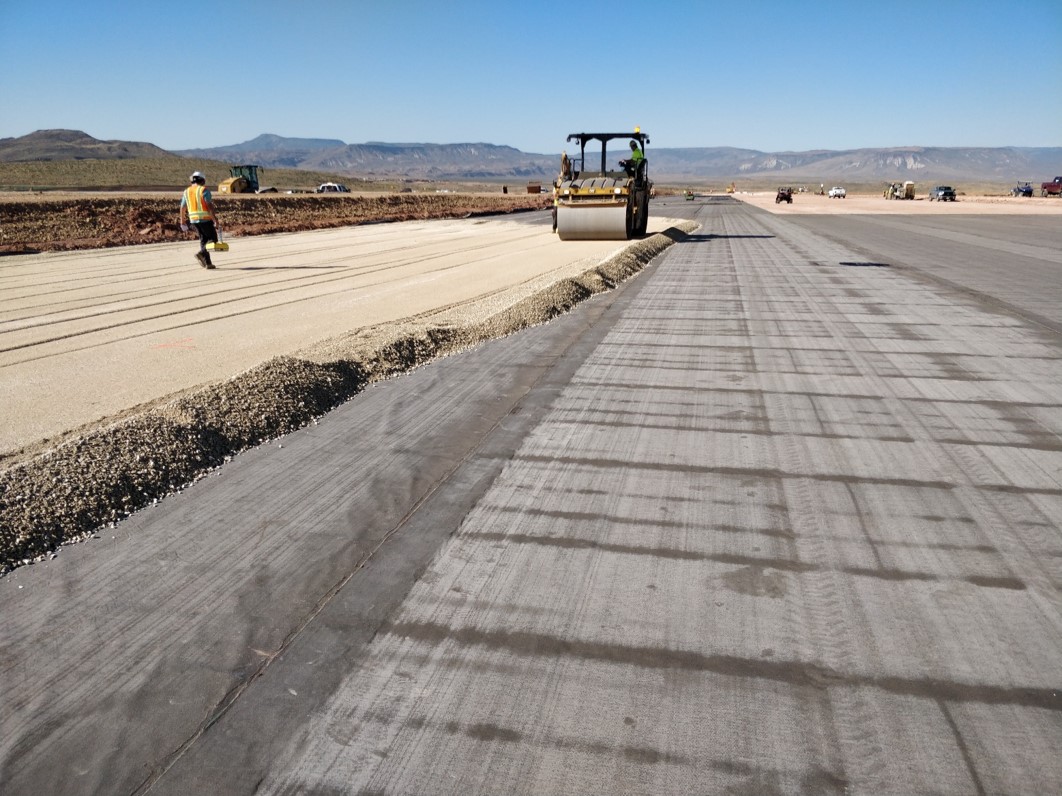 The general contractor asked the training on site to the manufacturer of its own workers for installation and welding. The runway would ''roll'' during heavy rains. The consultant wanted the toughest liner on the geomembrane market for accepting gravel and asphalt spread at a temperature of 140°C to be applied as the top layers. Therefore, the project needed a watertight barrier that could be driven on and have asphalt applied while maintaining its physical and mechanical properties with high and low temperature tolerance with a high puncture resistance. All these points were sustained by Coletanche.
This is a geomembrane manufactured by impregnating a non-woven, needle punched, long fiber polyester geotextile and a glass fleece with a bitumen compound at a temperature of approximately 180°C. Coletanche have a composite structure that provide advantages, a high resistance to puncture by aggregates without any extra protection thanks to its reinforced geotextile.